---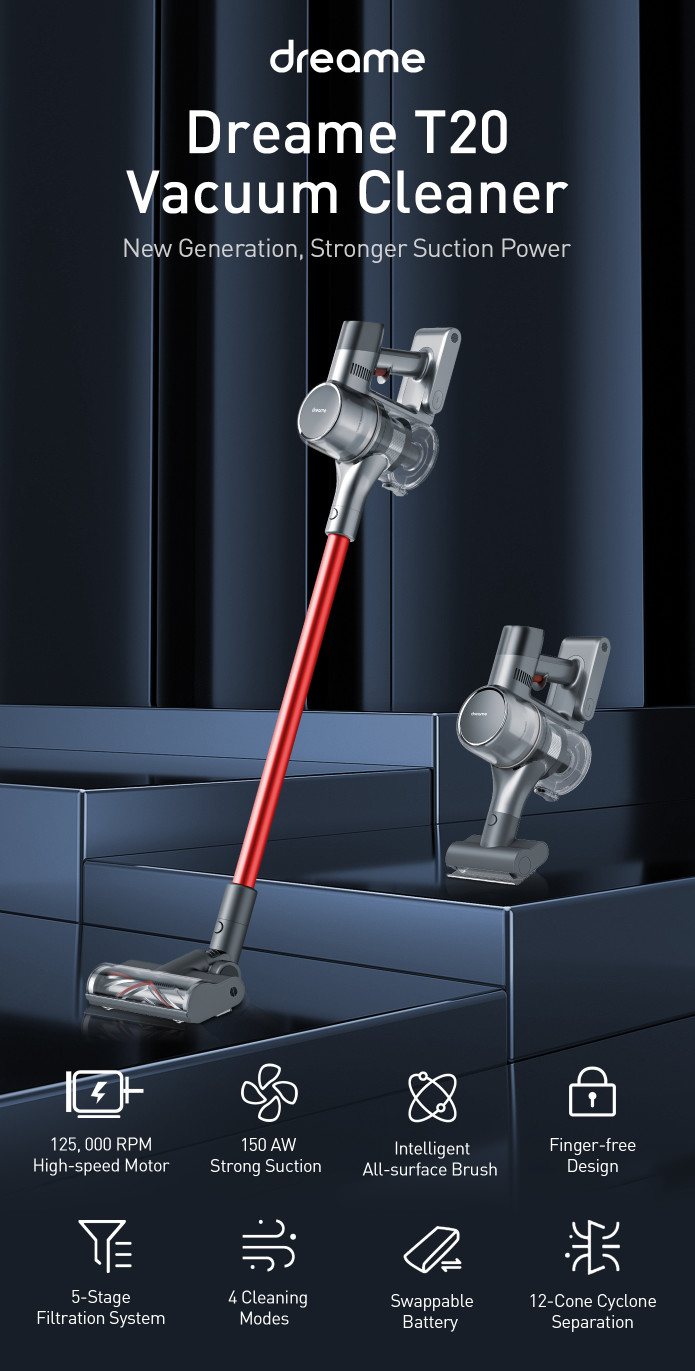 The Dreame T20 is a lightweight, cordless vacuum cleaner that uses aviation-level engineering to bring world-class cleaning power to your home, car, or anywhere you need it. Its multiple filtering systems capture dust from your home and trap it with almost perfect effectiveness, releasing clean, fresh air into your home. From carpets and bedding to car seats and corners, the T20's multifunction accessories leave dust with nowhere to hide. Dreame T20' s unique, patented innovations improve efficiency, portability, ease of use, and especially cleaning power; putting the best cleaning technologies available in your hands.


The Dreame T20 can generate up to 150 AW* suction power and 25K PA suction force. That ultra-strong suction power allows the T20 to clean deeper and more thoroughly than traditional vacuum cleaners. Quickly and easily clean up even untouchable places like gaps in wood or tile flooring, deep carpets, and even bed mites.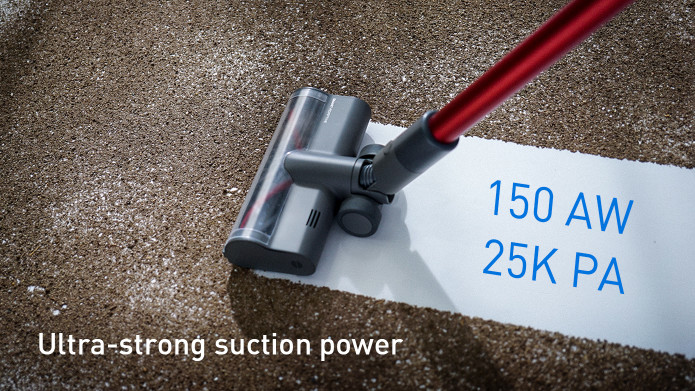 The heart of any vacuum is the motor, and Dreame delivers the best in the market. The T20 brings aviation-level engineering and world-class power to its core, the SPACE 4.0 Motor. With 26 patents for the high-speed motor alone, the SPACE 4.0 Motor can operate at 125,000 RPM, delivering fast, stable, and industry leading powerful suction (150 AW) in a lightweight package.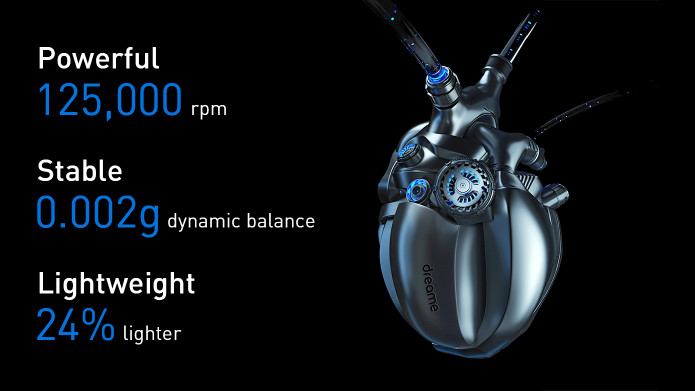 The Dreame T20's intelligent auto mode adjusts suction power across floor types. This ensures you get a deep clean throughout your home, while also preserving battery runtime and working lifetime.


There's nothing worse than a vacuum that pumps dust back out into your room. That's why the Dreame T20 utilizes advanced 12-cone cyclone separator technology to filter out dust, dirt, and hair. This cyclone filtration system works at 99.97% dust filtering efficiency, preventing dust from reentering your house and also preventing the filter itself from growing clogged, providing 63% longer filter life than traditional cartridges. 

In addition to the 12-cone cyclone separator, the Dreame T20 also uses a 5-stage filtration system which captures 99.97% of particles down to PM0.3 microns. This ensures that any dust you capture stays trapped, while the Dreame T20 releases clean, refreshing air.

Ever had a family's worth of hair tangled in a vacuum roller? Not a problem for Dreame T20. Thanks to a set of hair tangle-free design built into the roller, which can peel off any hair that would get wrapped around the roller during operation, your Dreame T20 won't have any issues, even when cleaning a house full of pets and people.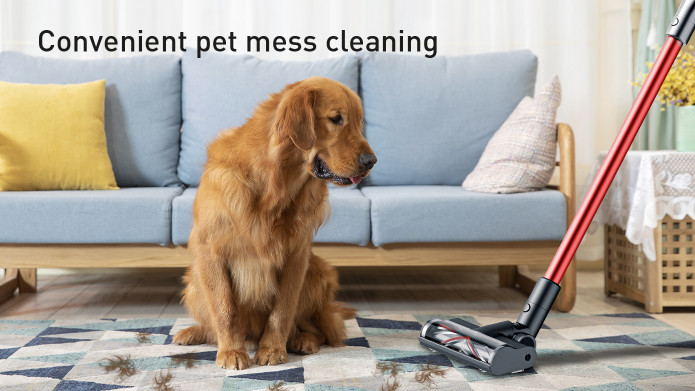 Feel trouble when switching between hard floors and carpet cleaning heads? No worry. Simply use this V-shaped all-surface brush head to deeply clean all types of floors. Its long and soft bristles help clean dirt and dust in the cracks of the hard floors, while the short and rigid nylon bristles can tap out hidden dust mites from the carpet effectively to save valuable time.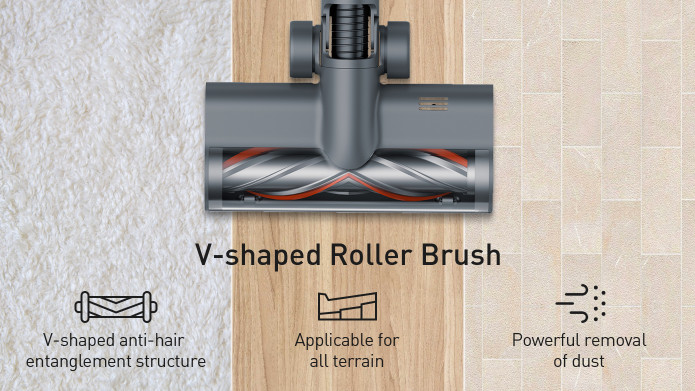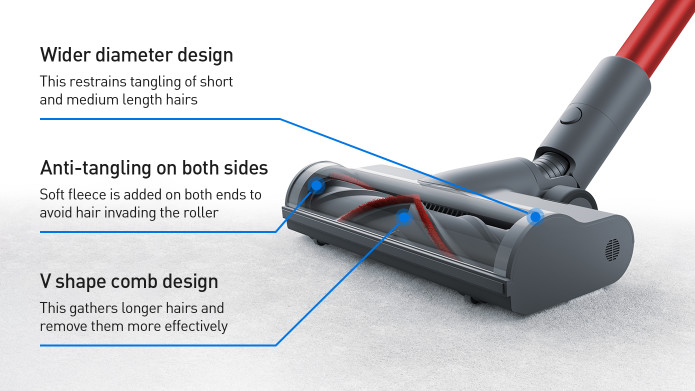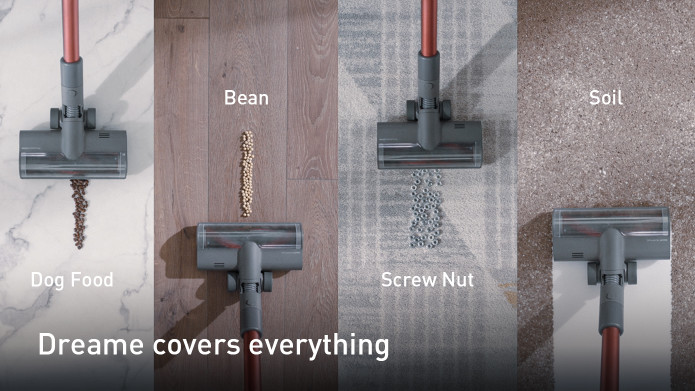 The Dreame T20 also features a specialized mite removal brush that makes it perfect for cleaning up cloth, pillows, and quilts. This easily accessible brush cleans deep into fabrics to remove even the most stubborn dirt, dust, and 99.9% of mites.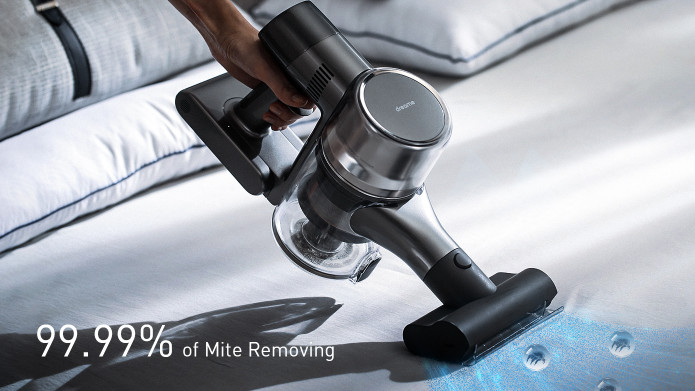 The Dreame comes with several handy brushes. The crevice nozzle, 2-in-1 brush, all-surface brush, and mite removal brush are all easy to use and easy to install. You'll be able to handle anything! From marble floors to car seats and hard-to-reach corners, Dreame has you covered. Heading to the beach? Take the Dreame with you; you can keep sand out of your clothes and your car easily by switching the brushes.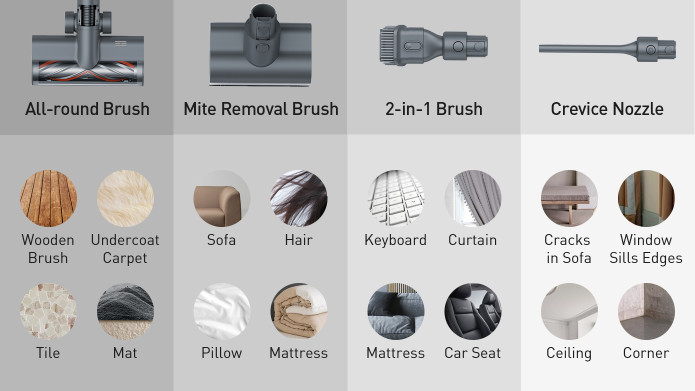 Worried about marathon cleaning sessions? With swappable batteries you'll get to double the runtime, more than 2 hours* of continuous use! And with a dual charging and wall-mounted storage dock, you'll be able to charge both batteries at once, so you can always have a full backup ready to go.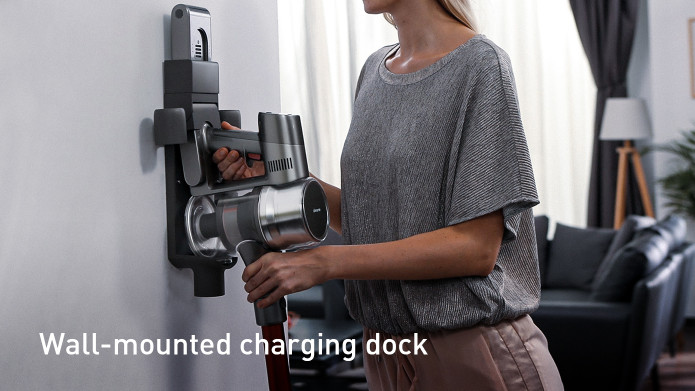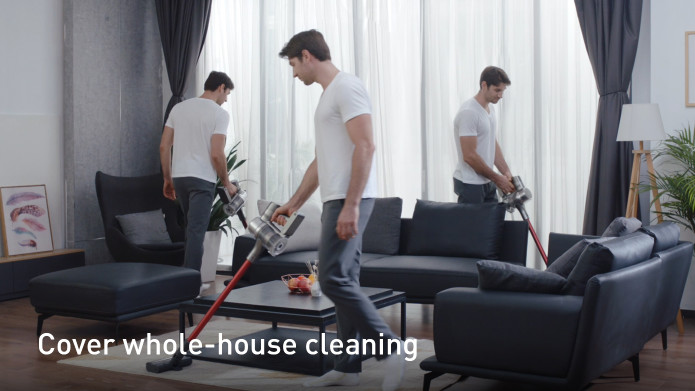 Our homes are full of different types of surfaces, each with different cleaning needs. But who wants to spend their time worrying over that? The Dreame T20 features four distinct cleaning modes that you can switch between at the press of a button, changing the suction level to fit any surface. Struggling with mites, or deep-cleaning shag carpeting? Max mode can clear it up in a snap. Curtains, car seats, or cushioning? Strong mode is what you need. Doing some light dusting? Try the Long-Lasting mode. And for everything else use our Automatic mode to adapt to your needs. By switching cleaning modes and brushes, you can optimize your power and cleaning time for any situation.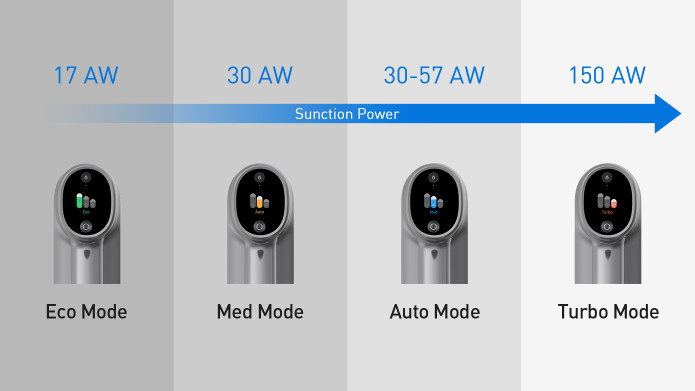 Our electronic lock trigger offers continuous or non-continuous modes, to suit your needs. Continuous mode activates at the press of a button, and stops until you press it again. Just tidying up here or there? Switch to non-continuous mode, and the motor works only as long as you're pulling the trigger, and will stop as soon as you release.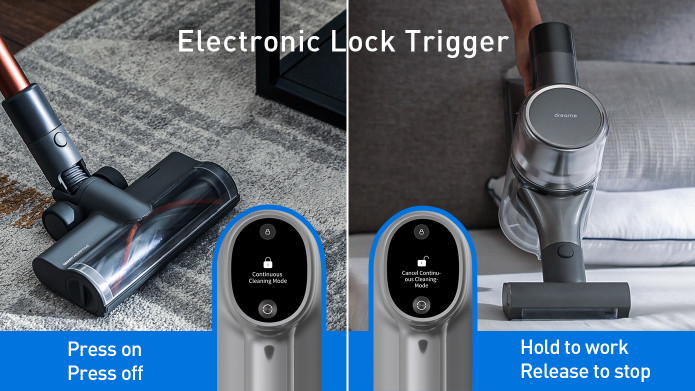 Have a bad spill? Take care of it without getting your hands dirty! The Dreame Dust Cup is 0.6L larger in capacity than comparable models, and can be emptied with just one press before being washed. You can keep your hands clean the whole time.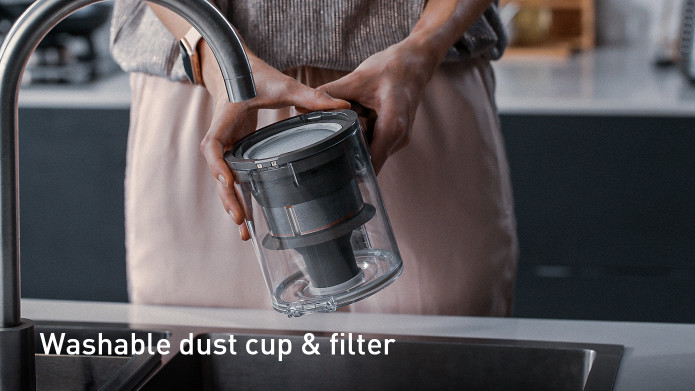 Need to clean the house, but afraid you'll wake up your neighbour? The Dreame features 7-Stage noise reduction technology, so you can tidy up without fear of disturbing others in the next room.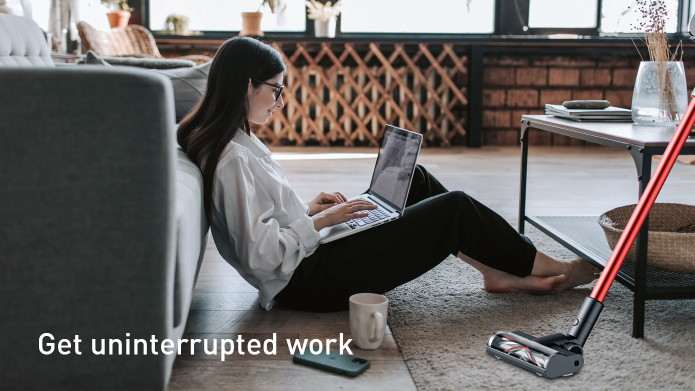 The advanced, lightweight design of the Dreame T20 weighs only 3.68lbs! This makes it easy to use, and easy to carry from room to room or floor to floor. Want to pack up the Dreame and take it in your trunk? Not a problem!